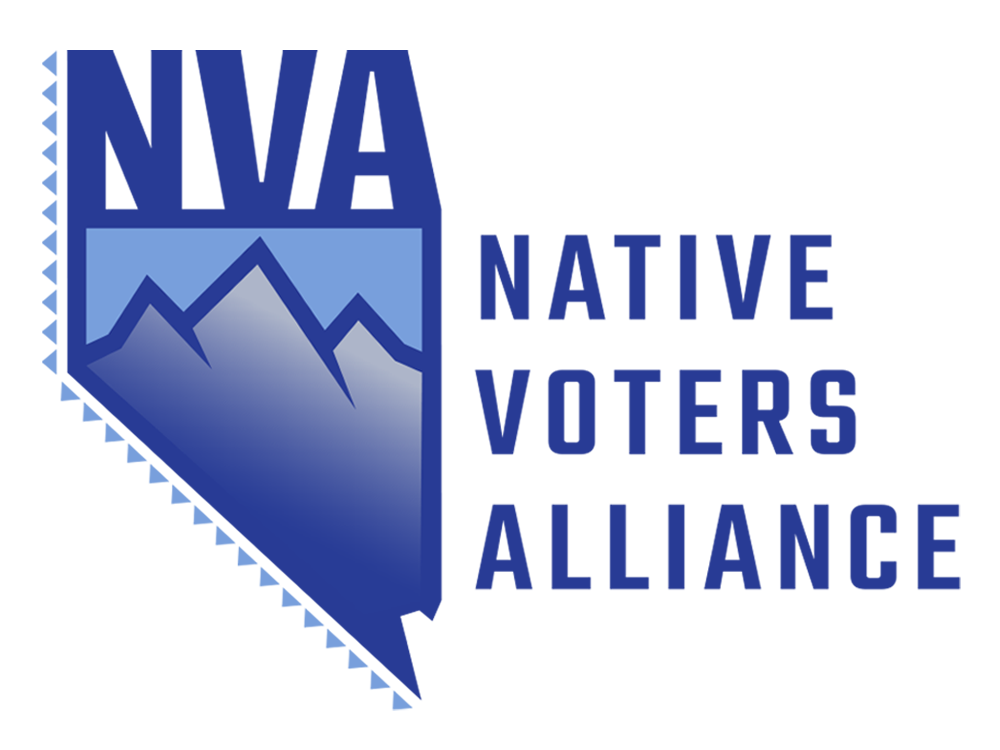 30 Nov
Native Voters Alliance Nevada Responds to Biden Announcement of Upcoming Monument Designation
FOR IMMEDIATE RELEASE: November 30, 2022
Contact: Taylor Patterson, tpatterson@nativevotesnv.org, 702.686.5715
Native Voters Alliance Nevada Responds to Biden Announcement of Upcoming Monument Designation
Designation should respect boundaries put forward by local Tribes 
LAS VEGAS, NV – Today, President Joe Biden announced in remarks given before the White House Tribal Nations Summit his intention to designate Avi Kwa Ame in southern Nevada. 
"We're thrilled and encouraged by today's announcement from the President," said Taylor Patterson, Executive Director of Native Voters Alliance Nevada. "Earlier this month, we joined Tribal leaders and members from across Nevada and the southwest at a public meeting in Laughlin, in which over 200 people attended to show their support for protecting Avi Kwa Ame. This land is considered sacred to Tribes who trace their creation story to this land and it deserves to be protected. We strongly urge the administration to take note of the testimony given that day and designate the monument, with the Tribal and locally supported boundary. Tribes have been involved in this effort to protect Avi Kwa Ame for years. As President Biden works to improve relationships with sovereign Tribal nations through this week's Summit, he should follow through with a designation which respects this original boundary. We're thankful for the support of Congresswoman Dina Titus, who proposed legislation in accordance with this proposal, and we appreciate the leadership of Interior Secretary Deb Haaland in visiting the proposed site this past summer. We ask that the Biden Administration now keep its promise to tribal nations and designate Avi Kwa Ame immediately. We have been disappointed by broken promises from the federal government before. We expect the Biden Administration to keep its promise and move this designation forward immediately. We look forward to further news from the Administration on this exciting development." 
###
About Native Voters Alliance Nevada: NVAN is an emerging state wide Native American organization that aims to develop a Native ecosystem to elevate the collective voice of urban and Tribal Nation citizens of Nevada to impact elections and legislation that protects Tribal sovereignty and uplifts our people. Learn more at nativevotesnv.org 
About Avi Kwa Ame (Pronunciation: Ah-VEE kwa-meh): Sacred to 12 tribes, the proposed Avi Kwa Ame National Monument is at the center of Yuman creation stories and spiritual ideology and deserves permanent protection. Located between the Lake Mead National Recreation Area and the Nevada/California border, Avi Kwa Ame, the Mojave name for Spirit Mountain, could be Nevada's 4th national monument.  Covering nearly 450,000 acres in southwestern Nevada, it is rich in both history and beauty. The proposed national monument includes petroglyphs; historic mining- and pioneer-era artifacts; rare and threatened wildlife such as the Mojave Desert tortoise and desert bighorn sheep.
To learn more, visit www.honoravikwaame.org. Follow along on social media on Facebook, Instagram, and Twitter