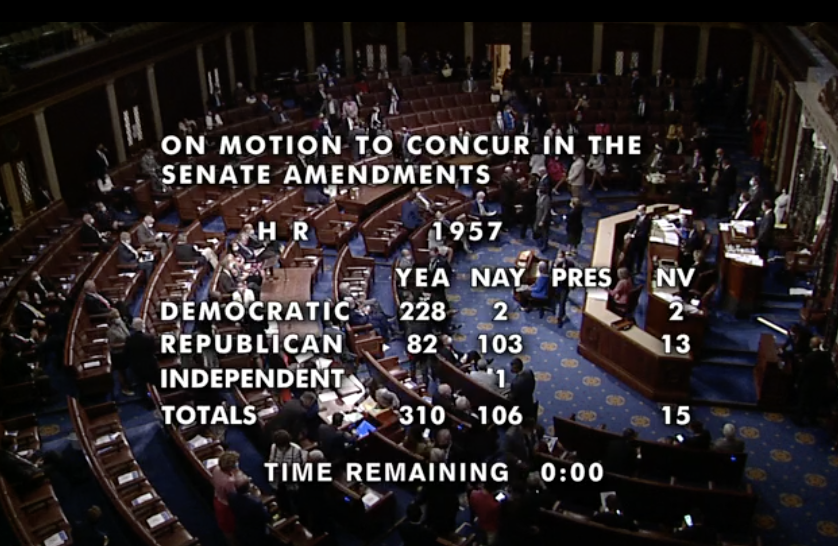 22 Jul

Release: U.S House of Representatives Votes to Fully Fund Land and Water Conservation Fund

FOR IMMEDIATE RELEASE: July 22, 2020

CONTACTS: Maria-Teresa Liebermann, mariateresa@battlebornprogress.org, 702.235.7104

Deja Wargo-Cole, dwargo-cole@battlebornprogress.org, 702.321.8120

Las Vegas, NV – Today the U.S. House of Representatives passed legislation on the Great American Outdoors Act, which included the historic measure of providing full and permanent funding to the Land and Water Conservation Fund. Nevada's Congressional delegation, Senators Jacky Rosen and Catherine Cortez-Masto, as well as Representatives Susie Lee, Steven Horsford, Dina Titus, and Mark Amodei all voted "yes" to the measure, reflecting the trend of bipartisan support throughout the body.

The Land and Water Conservation Fund was permanently authorized in 2019, but struggled to receive the full $900 million that was originally allocated for the program, with much of those funds being redirected to fund other non-conservation purposes. In fact, in the highest paid fiscal year to date (2020), the program only received slightly more than half of its allocated funding ($495,000).

The passage of the Great American Outdoors Act ensures that critical public spaces and public lands within states who are covered under the Land and Water Conservation Fund receive adequate funding in order to protect and maintain areas such as local ballparks, regional and local trail networks, safe drinking water supplies, natural wildlife habitats and more.

Annette Magnus, Executive Director of the Institute for a Progressive Nevada stated the following:

"I am proud of our delegation's dedication for championing the preservation of our state's natural treasures, and ensuring that our parks and other outdoor spaces receive full and permanent funding through the Land and Water Conservation Fund. As a native Nevadan, I am pleased to know that the Nevada parks where my family and I created so many precious memories will receive the resources they desperately need and deserve. I thank the members of our delegation for supporting this in both the Senate last month and the House today"

About the Land and Water Conservation Fund (LWCF):

The Land and Water Conservation Fund (LWCF), established in 1964, provides funding to protect land in our national parks, national wildlife refuges, national forests, national trails, and other public lands at the state and local levels. Nevada has received approximately $104.8 million in LWCF funding over the past five decades, protecting places such as the Toiyabe National Forest, Stillwater and Ash Meadows National Wildlife Refuges, Lake Mead National Recreation Area and Red Rock Canyon National Conservation Area. LWCF funding has also supported Sunset Park, Craig Ranch Regional Park, and Lorenzi Park, just to name a few.

###

Institute for a Progressive Nevada is a non-partisan, non-profit multi-issue 501 (c)(3) organization that works to build progressive change in Nevada through strategic communications, research and education. Through strategic communication efforts, IPN educates, empowers and engages Nevada voters to build a state where everyone has a fair opportunity to succeed.