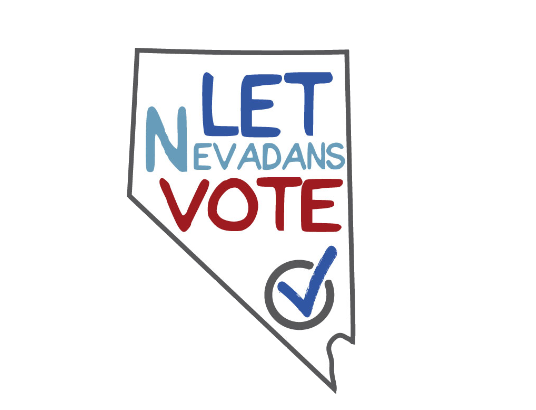 02 Aug

Let Nevadans Vote Coalition Urges Interim Clerk Mark Kampf to Protect Against Bad Actors

FOR IMMEDIATE RELEASE: Tuesday, August 2nd 2022

Press Contacts: Will Pregman, wpregman@battlebornprogress.org, 702.752.0656

Let Nevadans Vote Coalition Urges Interim Clerk Mark Kampf to Protect Against Bad Actors

NYE COUNTY, NEVADA – Today, the Nye County Board of Commissioners voted 4-1 to appoint Mark Kampf to the interim County Clerk position to replace previous Clerk Sam Merlino. Merlino submitted her resignation on June 6th, 2022. The Let Nevadans Vote coalition testified encouraging interim Clerk Kampf to protect the freedom to vote against bad actors.

Emily Persaud-Zamora, Executive Director for Silver State Voices and head of the Let Nevadans Vote coalition, says:

"The outgoing Nye County Clerk, Sam Merlino, has demonstrated herself to be an impeccable public servant and election official, and we are hopeful that the new interim Clerk can follow in her footsteps to ensure that the needs of Nye County voters are properly met. With Nye County having the third largest percent increase in population across Nevada (17%), and with recent requirements to provide election materials in Shoshone, we look forward to working with interim Clerk Mark Kampf in order to make voting more secure, accessible and equitable for all Nye County voters."

Amber Falgout, Northern Nevada Manager, Institute for a Progressive Nevada says:

"The role of County Clerk is crucial to our voting system and to fair elections. Each Clerk oversees elections in their county and makes recommendations on how to execute elections. The previous Nye County Clerk did an incredible job managing the needs of each constituent with the need for fair, secure, accessible elections. The right to vote is sacred and every eligible voter should feel empowered by casting their vote. We strongly encourage Mark Kampf, the interim Clerk, to uphold current election laws and support accessible voting for all Nye County residents. It is imperative that Kampf protects against bad actors who want to change our election system so it benefits them. Our system is secure and the people running our elections have proven this time and time again. Moving to a new system of paper ballots will only increase the opportunity for human error. It will also make voting more time consuming and less accessible."

###

About Let Nevadans Vote: Let Nevadans Vote is a nonpartisan coalition of community organizations that are dedicated to ensuring fair and equitable elections through advocacy, community outreach, and voter education for all.