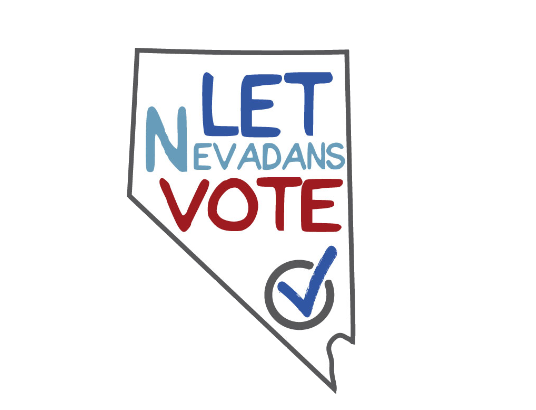 30 Jun

Let Nevadans Vote Statement on Moore v. Harper: A New Supreme Court Case Which Threatens to Limit State Judicial Oversight of Election

FOR IMMEDIATE RELEASE: June 30, 2022

Press Contacts: Will Pregman, wpregman@battlebornprogress.org, 702.752.0656


Let Nevadans Vote Statement on Moore v. Harper: A New Supreme Court Case Which Threatens to Limit State Judicial Oversight of Elections

NEVADA – On the morning of Thursday, June 30th, the Supreme Court announced that they will take up an appeal out of North Carolina, which threatens to drastically limit a state court's ability to provide oversight on matters relating to elections. The Court will begin oral arguments in October 2022. The case in question is Moore v. Harper. This case was brought to the Supreme Court's attention by Republican members of the North Carolina state legislature, after the North Carolina Supreme Court decided to block the implementation of a proposed congressional map in February 2022 ruling it as "unconstitutional beyond a reasonable doubt." 

While Moore v. Harper arose from a matter concerning redistricting, it may have much larger implications. The fundamental argument of this case is regarding the "Independent State Legislature Theory." If the Court were to accept this argument, it would give state legislatures complete, total, and unfettered control over elections. There would be no legal recourse, should a state legislature violate state laws or the constitution. A possible ruling in favor of this appeal would have serious repercussions for elections across all 50 states and would jeopardize the security and credibility of our nation's democracy.

Emily Persaud-Zamora, Executive Director of Silver State Voices and head of the Let Nevadans Vote coalition, said:

"We are deeply concerned and disturbed about what a decision, in favor of Moore and the Independent State Legislature Theory, would mean for our nation's democratic process. If the Supreme Court were to accept this theory, this would enable State Legislatures to manipulate elections and violate the rights of voters' without checks and balances from a State Court. The results of an election should reflect the true will of the people, not the will of bad actors wishing to disrupt our nation's electoral process. Democracy belongs to the people and what the people want is to rebuild and strengthen trust in the electoral process by respecting and honoring their wishes. The Let Nevadans Vote coalition is committed to monitoring this case very closely and ready to defend the freedom to vote." 

Annette Magnus, Executive Director of Institute for a Progressive Nevada, said:

"It is deeply troubling that the Supreme Court will be deciding the future of our elections with the majority signaling they will potentially side with their extremist beliefs, rather than what is best for the majority of the country especially after what we have seen out of the Court this past week. A bad decision in Moore V. Harper will upend elections in the United States by allowing extremist wings of the Republican party to enact voter suppression laws or new election laws that take power away from voters. We have already seen groups attempt to enact similar laws in Nevada and around the country over the past year. The strength of our elections comes from the people who make their voices heard. The stakes of this cannot be overstated, as we have seen numerous frivolous lawsuits attempting to overturn the 2020 Election. Such efforts would be further emboldened and possibly even successful if the Supreme Court gives them a green light to do so. We will closely monitor this case as it's reviewed by the Supreme Court while continuing to educate eligible voters in Nevada about their right to vote."

Laura Martin, Executive Director of the Progressive Leadership Alliance of Nevada, said:

"The Supreme Court spent much of June laying waste to long held rights of Americans. They ended their current term with a clear message: they aren't stopping. The Court's decision today is only good news to those who want to overturn the will of the majority of voters, like the fake electors who tried to steal Nevada's six electoral votes in 2020 on the basis of a big lie. It's clear that January 6th was just the beginning of an attempt to subvert democracy in the United States; shocking enough, the Supreme Court is signaling their willingness to be complicit."

###

About Let Nevadans Vote: Let Nevadans Vote is a nonpartisan coalition of community organizations that are dedicated to ensuring fair and equitable elections through advocacy, community outreach, and voter education for all.