27 Sep

IPN Quarterly — Issue 6, Fall 2022

Welcome to the IPN Quarterly! You have made so much possible and we want to share a few success stories plus give you a peek at upcoming events and initiatives. Check out our refreshed IPN website right here and check out our new swag HERE. Don't you want to rock an IPN shirt? Get yours now.
Big Impact

Before I tell you about the great work we've been doing this quarter, I have an important question to ask you — are you registered to vote? We just celebrated National Voter Registration Day on Tuesday, September 20, 2022 with a ton of events across the state to encourage Nevadans not only to register to vote, but also to check their registration and make updates as needed!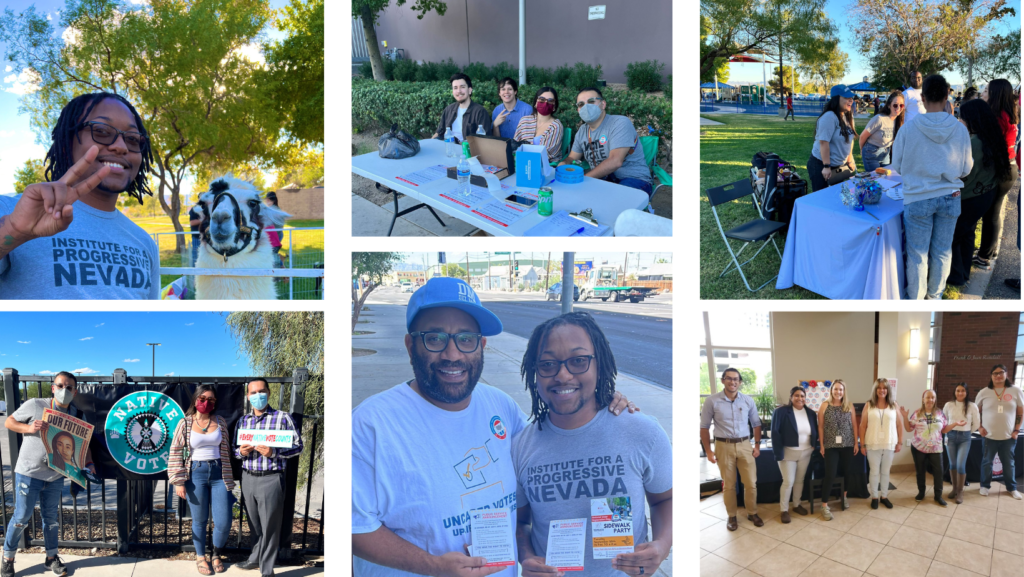 Speaking of engaging in our democracy this election cycle, we've recently made updates to our VoteSmartNV Voter Guide to provide equal access to information about all of the candidates that made it past the primary, regardless of party affiliation, on key issues that we work on with our community partners across the state. In the primary, the VoteSmartNV Voter Guide was accessed by Nevada voters nearly 17,000 times statewide! Your support helps us create this content and keep Nevadans informed. Thank you.
We also just lead the celebration for the 6th Annual Nevada Public Lands Day, with an entire day of events to celebrate our beautiful lands here in the Silver State! We held a park clean-up, a morning full of fun (and educational!) activities, and a press conference with our elected leaders and advocates who work to preserve our lands every day. It was a great way to honor the lands that we call home.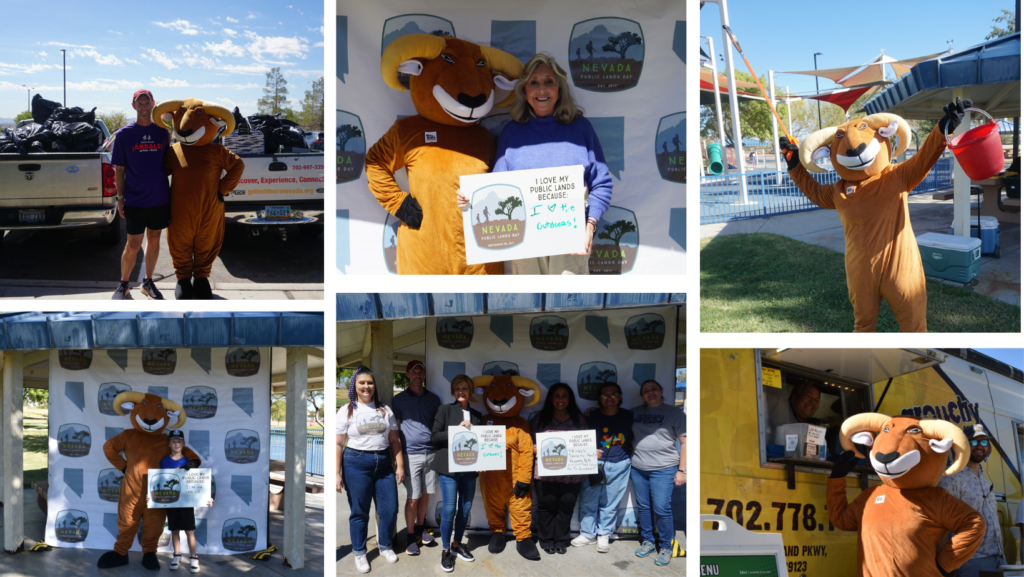 With YOUR support, we've been able to make great strides in this work to educate Nevadans, whether it's about our public lands, our voting rights, gun violence prevention, or abortion access. Thank you for all that you do for us. Below are some action items if you're ready to take the leap and get more involved this season! 
REMINDER: This is our LAST newsletter before the election! We'll be out at the polls doing our CRUCIAL election protection work to ensure that all voters know their rights and stay healthy and hydrated while they wait! Want to volunteer to join us? NOW IS THE TIME. Email our Voter Education Organizer Brian Harris NOW to make sure that YOU can be included in protecting our electoral processes. 
We are ALSO still working to educate Nevadans about the danger of disinformation, and since our last newsletter, our team has grown even MORE to include our Nevada State Anti-Disinformation Manager Lisa Lynn Chapman. Want to get involved? Sign up or send in a piece of disinformation HERE.
Thank you, again, for all that you do for us.
WHAT'S THE STORY?
What creates change? That's easy — personal experiences shared with a legislator, amplified in your community, or told to a reporter. We love working with communities and individuals to help them tell their stories. In the last few months domestic violence survivors, unemployed Nevadans, DACA recipients, educators, clean energy advocates, and uninsured Nevadans have all shared their stories. This month, with our focus on public lands, we reached out to storyteller Terri Robertson to share what Nevada's lands mean to her: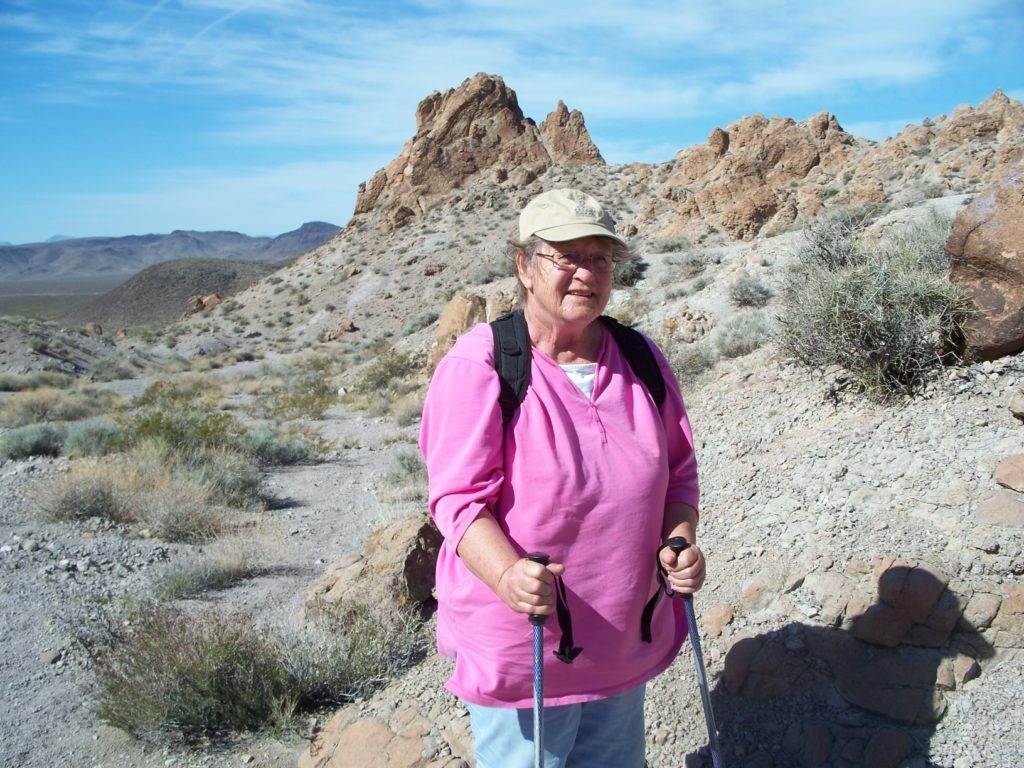 "It is impossible to become one with the earth by looking at pictures, hearing stories, or seeing a video. I was lucky enough to have a father that shared his love of the land with me. My feet have walked much of Southern Nevada. As our community began to grow, it was apparent that his favorite places would need special attention. Public lands belong to us all. Getting a national designation was a must.
Miracles happened and this group was an integral part of the work that needed and still needs to be done. Take your knowledge and share it with the youth. Their feet in the wild will fire up their hearts and souls to work on future campaigns."
You can take part in monthly storyteller meetings and learn more about how to get involved in our community by joining our story bank! Submit your story here. 
Meet the Team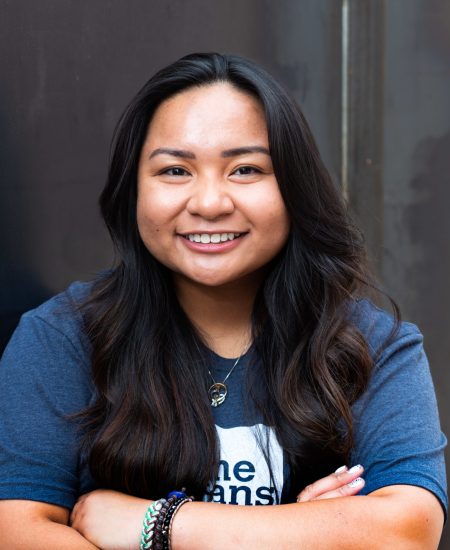 This quarter, we welcomed some new faces to the IPN team, and we'd love to introduce you to our new Digital Manager Mathilda Guerrero!
"In my previous life, I coordinated a nonpartisan voting rights coalition, Let Nevadans Vote, and spearheaded Silver State Voices' nonpartisan Election Protection program in Clark and Washoe Counties. Before joining the movement, I dedicated myself to public service and empowering young upcoming professionals during my time with the City of Henderson.

I am an Aquarius, a cat mom of two, and a graduate student at Purdue University – go Boilermakers!

While I don't have telekinesis, I'm committed to fighting for a more representative and liberated world by advocating for my BIPOC siblings. As a Kānaka maoli and Filipina woman, I have seen first-hand the lingering effects of injustice and not holding our elected officials accountable."
Want to see all of the fun things Mathilda gets up to as our Digital Manager? Follow us on Twitter, Facebook, and Instagram!
Into the Future

Get ready to cast your ballot in November! As we mentioned last time, IPN's voter education organizer, Brian Harris, worked hard this last quarter to create and publish our non-partisan comprehensive voter guide to help YOU make informed decisions at the ballot box. Bookmark this guide and stay tuned for updates ahead of the general election at VoteSmartNV.org.
Join us to continue our work on Gun Violence Prevention. As we near the anniversary of 1 October, we will be holding educational events and looking for folks to lift up relevant gun violence issues in the media. Want to get involved? Contact Amber: afalgout@battlebornprogress.org.
We don't want to jinx anything, but we're getting closer every day to the designation of Avi Kwa Ame as a national monument, and IPN is a part of the coalition fighting to protect that sacred land. Stay tuned on our Facebook, Twitter and Instagram pages for details about getting involved.