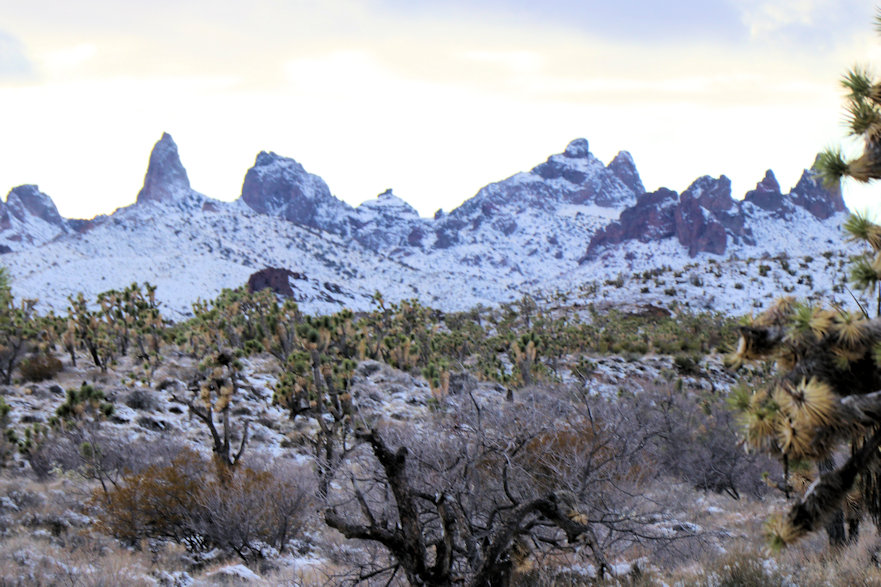 07 Mar
Biden to Designate New National Monument in Southern Nevada
FOR IMMEDIATE RELEASE: March 7, 2023
Contact: Will Pregman, wpregman@battlebornprogress.org, 702.752.0656
Biden to Designate New National Monument in Southern Nevada
NEVADA – This morning, news broke of President Joe Biden traveling to Nevada to sign a declaration to designate the territory of Avi Kwa Ame as a new National Monument in southern Nevada.
"We are excited by the news that President Biden will be visiting our state to establish a new National Monument that preserves crucial cultural and ecological resources, as well as being a boon to our growing outdoor recreation economy," said Annette Magnus, Executive Director of the Institute for a Progressive Nevada. "We are grateful to the Biden-Harris administration for making this designation a priority. We are also thankful for the work of Congresswoman Dina Titus for introducing legislation to protect this land early last year, and we appreciate the support of our congressional delegation in southern Nevada for helping us reach the end goal of this important new monument designation. By following through with this designation, President Biden is showing his commitment to Indigenous Tribes in the southwest, particularly those who trace their creation story to this sacred territory. We'll continue to work with Tribal leadership, our coalition and stakeholders to uplift and center indigenous voices in the protection of our public lands and look forward to celebrating a brand new national monument in Nevada."
About Institute for a Progressive Nevada: Institute for a Progressive Nevada, through strategic communication efforts, educates, empowers and engages Nevada voters to build a state where everyone has a fair opportunity to succeed.
About Avi Kwa Ame (Pronunciation: Ah-VEE kwa-meh): Sacred to 12 tribes, the proposed Avi Kwa Ame National Monument is at the center of Yuman creation stories and spiritual ideology and deserves permanent protection. Located between the Lake Mead National Recreation Area and the Nevada/California border, Avi Kwa Ame, the Mojave name for Spirit Mountain, could be Nevada's 4th national monument. Covering hundreds of thousands of acres in southwestern Nevada, it is rich in both history and beauty. The proposed national monument includes petroglyphs; historic mining- and pioneer-era artifacts; rare and threatened wildlife such as the Mojave Desert tortoise and desert bighorn sheep.To learn more, visit www.honoravikwaame.org. Follow along on social media on Facebook, Instagram, and Twitter
###