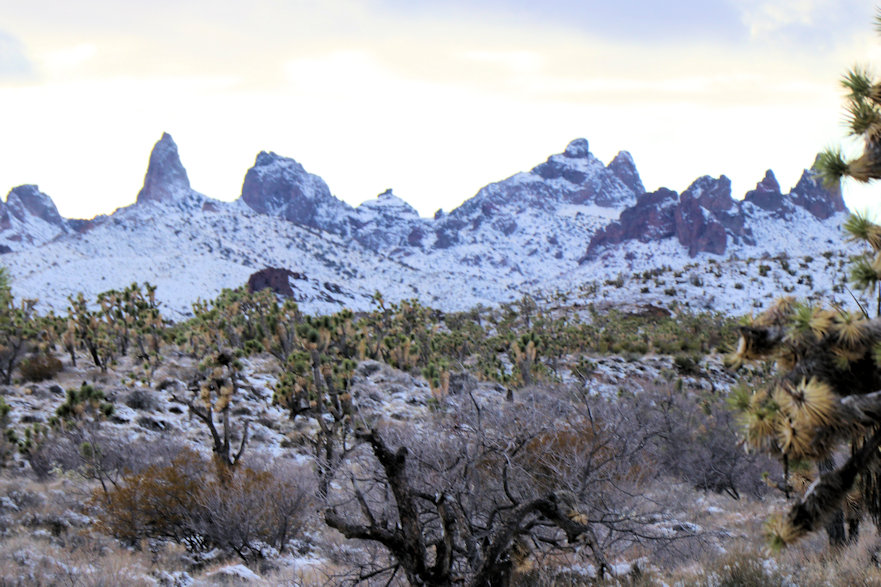 21 Mar
President Biden Delivers on Promise to Designate New Monument in Southern Nevada
FOR IMMEDIATE RELEASE: March 21, 2023
Contact: Will Pregman, wpregman@battlebornprogress.org, 702.752.0656
President Biden Delivers on Promise to Designate New Monument in Southern Nevada
NEVADA – Today, President Joe Biden signed a declaration to designate Avi Kwa Ame as a new National Monument in southern Nevada. 
"We are grateful to President Joe Biden for signing today's proclamation declaring Avi Kwa Ame a brand new national monument in Nevada," said Annette Magnus, Executive Director of the Institute for a Progressive Nevada. "Today highlights the importance of our elected leaders giving recognition to Indigenous peoples whose land we now occupy, as well as its environmental importance as a diverse desert plant and animal habitat. Moreover, this designation is a vital measure to extend federal protection for the desert plants and wildlife that blanket the hundreds of thousands of acres comprising the monument, such as the desert Bighorn Sheep, Desert Tortoise, Joshua Trees, and more. We are also looking forward to both locals and tourists alike visiting southern Nevada to recreate outdoors in this new monument, boosting our local outdoor recreation economy, creating jobs, and supporting Nevada communities like those in Searchlight, Boulder City, and Laughlin."
"We thank Congresswoman Dina Titus, who introduced legislation in the House to protect Avi Kwa Ame. We thank Congresswoman Susie Lee for her work supporting the proposed monument as a champion of protecting public lands. And we thank Senator Catherine Cortez Masto and Senator Jacky Rosen, for being staunch allies in this effort to safeguard this territory for future generations."
"With this proclamation, President Biden's administration has fulfilled a promise to the Indigenous tribes in the region and honored their requested boundaries — and we, and the more than 160,000 supporters who signed the petition supporting the monument, thank him and his administration for heeding the call. We'll continue to work with Tribal leadership, our coalition and stakeholders to uplift and center indigenous voices in the protection of our public lands and look forward to celebrating a brand new national monument in Nevada. Thanks to President Biden, this is a historic day for the state of Nevada."
About Institute for a Progressive Nevada: Institute for a Progressive Nevada, through strategic communication efforts, educates, empowers and engages Nevada voters to build a state where everyone has a fair opportunity to succeed.
For a full list of Avi Kwa Ame National Monument supporters, click here.
About Avi Kwa Ame (Pronunciation: Ah-VEE kwa-meh): Sacred to 12 tribes, the proposed Avi Kwa Ame National Monument is at the center of Yuman creation stories and spiritual ideology and deserves permanent protection. Located between the Lake Mead National Recreation Area and the Nevada/California border, Avi Kwa Ame, the Mojave name for Spirit Mountain, could be Nevada's 4th national monument. Covering hundreds of thousands of acres in southwestern Nevada, it is rich in both history and beauty. The proposed national monument includes petroglyphs; historic mining- and pioneer-era artifacts; rare and threatened wildlife such as the Mojave Desert tortoise and desert bighorn sheep.
To learn more, visit www.honoravikwaame.org. Follow along on social media on Facebook, Instagram, and Twitter
###