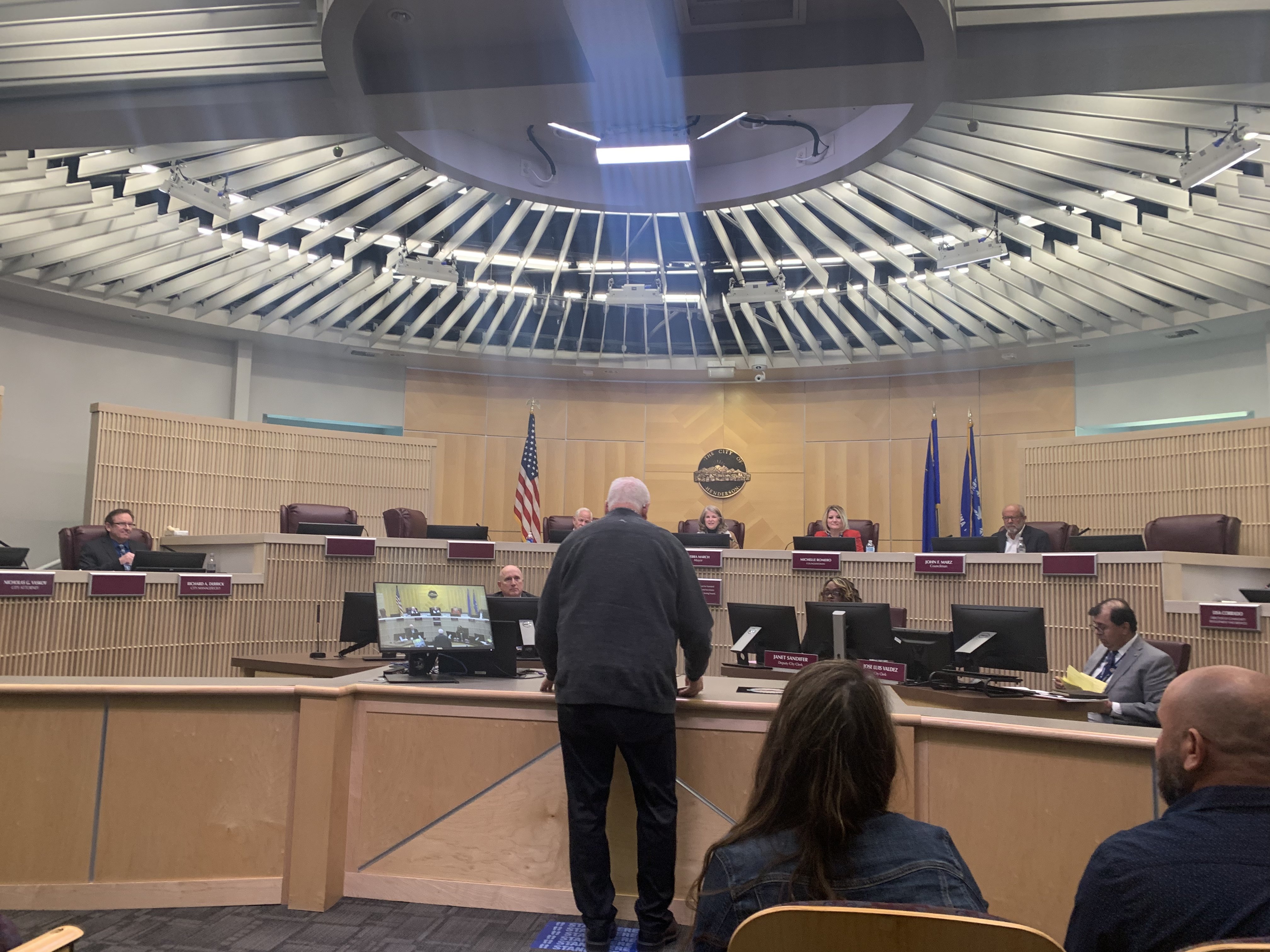 02 Mar

Honor Avi Kwa Ame Coalition Issues Statement on Passage of City of Henderson Resolution

FOR PLANNING PURPOSES: March 1, 2022

CONTACTS: Will Pregman, wpregman@battlebornprogress.org, 702.752.0656

Angelyn Tabalba, angelyn@nevadaconservationleague.org, 808.232.9269

Honor Avi Kwa Ame Coalition Issues Statement on Passage of City of Henderson Resolution

HENDERSON, NV – This evening, the City of Henderson heard and voted to approve a resolution expressing the City Council's support for the establishment of Avi Kwa Ame as a national monument, and urging President Joe Biden and Congress to move forward with the designation. A copy of the resolution can be viewed here. 

The Honor Avi Kwa Ame coalition, comprising tribes, residents of local municipalities, outdoor recreation hobbyists, and conservation groups released the following statement following the meeting: 

"We are thrilled to see the Henderson City Council express their support for the designation of Avi Kwa Ame in southern Nevada to be our state's fourth national monument. Henderson now joins Clark County, the Boulder City Council, and the Town Advisory Boards of Searchlight and Laughlin in urging the Biden-Harris Administration and Congress to safeguard the nearly 450,000 acres of land making up the proposed monument site. 

Avi Kwa Ame is land sacred to at least ten Yuman-speaking Native American tribes, who trace the land back to their creation story since time immemorial, spotted with petroglyphs and historical remnants of Indigenous cultural history. As noted in the resolution, Avi Kwa Ame is also home to signature wildlife species, such as the Mojave Desert tortoise, and the location of one of the world's largest Joshua Tree forests. In addition, the designation would offer greater protection of campsites and trails which are used by both tourists and locals alike for hiking, hunting, biking, and riding off-highway vehicles. This boost to Nevada's outdoor recreation industry in turn benefits the local economies of nearby towns and communities, including that of Henderson, as visitors travel to the new monument. 

We thank each member of the Henderson City Council who voted in favor of the resolution today and look forward to continuing to work with them, and the officials of other local governments, to encourage the federal government to act on designating Avi Kwa Ame as a national monument." 

Notes: Spokespeople in Spanish or English are available for additional comment.

###

About Honor Avi Kwa Ame: A coalition of tribes, local Searchlight, Boulder City and Laughlin residents, the Nevada Legislature, conservation groups, recreation interests, and others are working to establish the Avi Kwa Ame National Monument to permanently protect these treasured lands. Avi Kwa Ame is the Mojave name for Spirit Mountain and the surrounding landscape. The mountain, located on the eastern boundary of the proposed monument, and the surrounding landscape are sacred to twelve Native American tribes.

For a full list of Avi Kwa Ame National Monument supporters, click here.