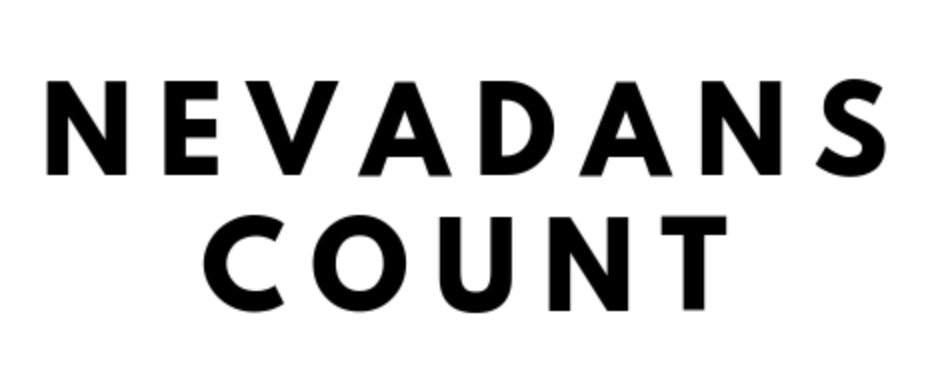 16 Sep

Release: Nevadans Count Response to Release of Redistricting Data

FOR IMMEDIATE RELEASE: September 16, 2021

Contact: Noé Orosco, noe@silverstatevoices.org

LAS VEGAS, NV – Today, the Census Bureau re-released the redistricting data from the 2020 Census in a more user-friendly format. Moreover, as required by law, the Census Bureau officially transmitted the redistricting data to the Nevada Legislature and the Governor. 

With a total population of 3,104,614 residents, Nevada is now the 3rd most diverse state in the country. Other notable highlights include the increase of Black, Indigenous, people of color (BIPOC) Nevadans. More than 353,000 Nevadans (or 11.4%) self-identified as Asian and over 890,000 Nevadans (or 28.7%) self-identified as Latinx. This means Nevada has the 4th largest percentage of Asian and 5th largest percentage of Latinx residents in the country. 

Nevada ranks 16th and 23rd with respect to the state percentage of Indigenous and Black residents. The data shows over 105,000 Nevadans (or 3.4%) self-identified as Indigenous and over 375,000 Nevadans (or 12.1%) self-identified as Black. More remarkable is the Indigenous percent increase in the last decade. Indigenous Nevadans increased by 89.1% between 2010 and 2020. 

Redistricting is about much more than which elected official represents what district. The six-month delay created a unique opportunity for Nevadans Count to raise awareness about this process and how district boundaries impact our daily lives. Nevadans Count will continue to ensure redistricting bodies listen and incorporate feedback from BIPOC communities who are directly impacted by this once-a-decade process. 

Emily Persaud-Zamora, Executive Director of Silver State Voices and head of the Nevadans Count coalition, said:

"Now that the Nevada Legislature has officially received this data, the redistricting process has officially begun in the Silver State. Nevadans Count urges redistricting bodies at all levels of government to allow for meaningful public input in this process.

The Nevadans Count coalition created a 2020 Census campaign to ensure BIPOC communities were accurately represented, because we understood that census data impacts the lives of everyday Nevadans, especially BIPOC communities who may receive resources from federal programs.

After the census count ended, the coalition has continued utilizing our collective power to advocate for a community centered approach to redrawing district maps. No one knows a local community better than the people who live in them. That is why it is so important that local communities are involved in this process.

We look forward to participating in an inclusive and transparent redistricting process so that all Nevadans have a fair chance to elect their leaders of choice, not just next year, but for the next decade."

###

About Nevadans Count:

Nevadans Count is a nonpartisan coalition of 501(c)(3) nonprofit organizations, dedicated to ensuring that Nevadans, especially hard to count communities like people of color, immigrants, families with children under the age of five, are represented fairly at all levels of government. Nevadans Count is committed to ensuring that all Nevadans are seen, heard, and represented in the redistricting process by conducting outreach, advocacy, and education with communities of color, the Nevada Legislature, county commissions, and city councils and stakeholders throughout the state.