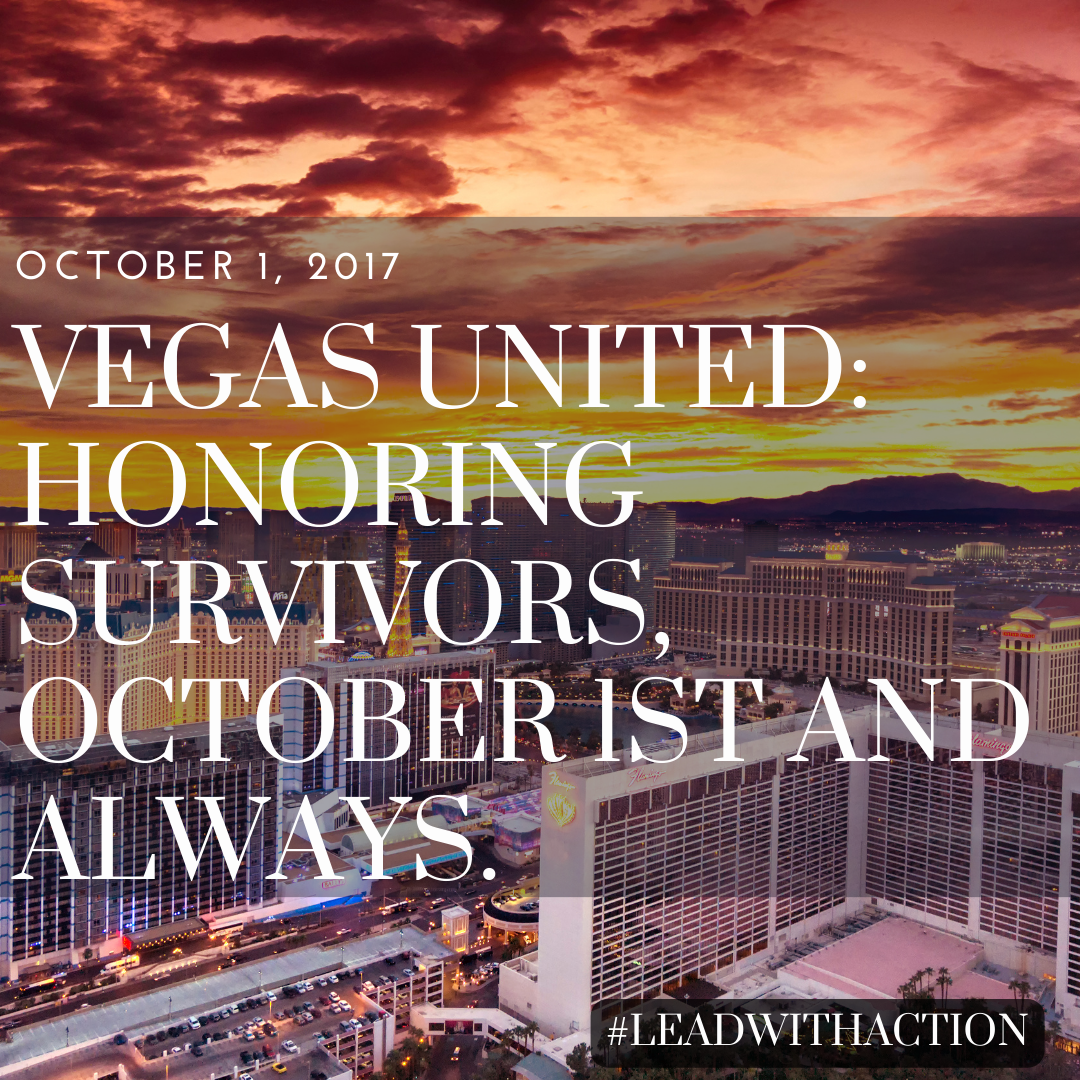 01 Oct
Institute for a Progressive Nevada Stands in Solidarity with Survivors of 1 October on its 6th Anniversary
FOR IMMEDIATE RELEASE: October 1, 2023
CONTACTS: Amber Falgout, afalgout@battlebornprogress.org, 775.657.0433
Institute for a Progressive Nevada Stands in Solidarity with Survivors of 1 October on its 6th Anniversary

LAS VEGAS, NV – Today is the 6th anniversary of the Route 91 Harvest Festival mass shooting which occurred on October 1st, 2017. Over 800 people were injured and 58 people were killed on that horrific night. Ultimately, 60 people died, as three individuals succumbed to injuries sustained in the mass shooting. Each year the Las Vegas community comes together to honor the victims and survivors with remembrance ceremonies and events..
Paula Luna, Interim Executive Director of the Institute for a Progressive Nevada, issued the following statement:
"As survivors and community members mourn, we applaud all of them for their strength and resilience since the Route 91 Harvest Festival mass shooting six years ago today. This year, the City of Las Vegas and Clark County will be holding remembrance ceremonies today. Since 2017 community members have worked tirelessly to honor all victims and survivors. Our thoughts go out to every person impacted by this mass shooting as they continue to heal. Specifically, we would like to thank Assembly Floor Leader Sandra Jauregui who is a survivor of this mass shooting. She has worked diligently to turn her pain into purpose ever since that horrific night. Her work as a legislator has improved public safety in Nevada, and we are honored to continue working with her in the future. We also applaud President Biden and Vice President Harris as they recently announced a new White House Office of Gun Violence Prevention. This new office will build upon the President's work to end gun violence with the Bipartisan Safer Communities Act of 2022. While these steps do not end gun violence on their own, they will help us move toward safer communities and improve public safety by addressing gun violence in a multipronged way. At the federal and local levels, we applaud all leaders who are willing to tackle this issue and who work to stop the continued gun violence we see each day."
"Gun violence affects individuals, families, and communities in profound ways. Survivors often carry the physical and emotional scars of these traumatic experiences for a lifetime. We honor the bravery of gun violence survivors who have turned their pain into purpose by working to prevent future tragedies. Their advocacy and voices are essential in driving the much-needed change in our society. We applaud their efforts to raise awareness, advocate for common-sense gun safety measures, and provide support to others who have faced similar challenges. As we reflect on the past and look toward the future, we remain committed to working tirelessly with survivors, activists, and advocates to create a society where gun violence becomes a tragic part of history, not a current reality. Together, we can make our communities safer and more compassionate for all."

ABOUT ROUTE 91 HARVEST FESTIVAL MASS SHOOTING: The Route 91 Harvest Festival mass shooting is still the deadliest mass shooting in U.S. history. On October 1st, 2017, 58 people were killed and over 800 were injured when a shooter opened fire during a Jason Aldean performance on the last night of the Route 91 Harvest Festival. In the years that followed, an additional three people succumbed to injuries sustained during the mass shooting. Since the mass shooting the City of Las Vegas and Clark County have held remembrance ceremonies each year on the anniversary.
SPOKESPEOPLE ARE AVAILABLE FOR COMMENT IN ENGLISH AND SPANISH
###
About Institute for a Progressive Nevada: Institute for a Progressive Nevada, through strategic communication efforts, educates, empowers, and engages Nevada voters to build a state where everyone has a fair opportunity to succeed.